2017 Holiday Party Survival Guide
Posted by Lauren Wittig on Monday, November 6, 2017 at 8:32 PM
By Lauren Wittig / November 6, 2017
Comment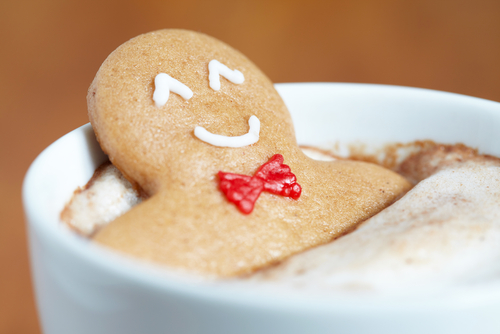 Ah, it's that time of the year again where we come together to celebrate at the office, at the neighbors house, at our relatives homes, at a friend-of-a-friend's gathering…holiday parties are fun but after too many it may seem challenging to keep up your enthusiasm. We've compiled a list of tips to help below.
1. Unique Conservation Starters – We've all experienced awkward moments of silence around strangers at parties. Here are a few ideas to help you avoid more of the same this holiday season…
Warm-up the conversation with some of these lines:

What are you working on these days?

How did you two meet (if a couple)?

How do you know the host?

If you want to continue your chat then dig deeper with these suggestions:

What's the most useful thing you own?

Where did you go on your last vacation?

What is your favorite way to waste time?

For more ideas, check out this list of conversation starters.
Also, learn why the question, "So, what do you do?" is so passé.
2. Plan a Party Without Breaking the Bank
Set a budget - Evite has a Party Budget Estimator that you can use. Prioritize what aspect of the party is most important to you – food, décor, or entertainment?

Let the size of your guest list dictate the details – Are you planning on inviting 100 of your closest friends? No problem! Just plan on a drinks & tapas setup versus a three-course sit-down menu to stay on budget.

Leverage your guests as the entertainment – Say, what? By this, we mean that you shouldn't feel like you have to pay for live entertainment when your guests would willingly participate. Recruit one of your buddies with a great sense of humor and a super deep voice to be Santa or declare an "Ugly Sweater" theme and award top picks a bottle of wine or a new ugly sweater!

Get strategic with your menu – Brunch ingredients are typically less expensive than dinner ingredients. Regardless of the meal, choose recipes that call for some similar ingredients to shorten your shopping list, cut down on prep, and fully utilize everything.

Re-think the open bar – Reign in your alcohol expenses by offering two signature cocktails and one beer and wine option each.
3. Unique Host/Hostess Gifts – We love choosing thank you gifts based on our clients' tastes and preferences. The same goes for host & hostess gifts. Spark your creativity with these ideas that go beyond the liquor or wine aisle:
4. Clever Exit Strategies – Try one of these approaches this holiday season:
The Irish Goodbye - one minute your conversing with a group and the next minute you're gone...walking out the front door with as much flare as you entered. Note: This is the most popular approach among a select group of our friends during a recent unofficial poll ;)

Revolving Departure – slip out a side door without saying goodbye and leave your coat then come back in the front door in a hurry explaining that the car is running and you forgot your coat.
Pin the Host in the Kitchen – avoid triggering a mass exodus by discretely saying your goodbyes to the host and/or hostess in the kitchen.
When the Food is Terrible – See what top etiquette experts recommend when you can't eat another bite, the conversation is terrible, or the neighbor's kids are jumping on your couch.