Avoid These Mistakes When Buying New Construction
Posted by Lauren Wittig on Wednesday, October 16, 2019 at 5:31 PM
By Lauren Wittig / October 16, 2019
Comment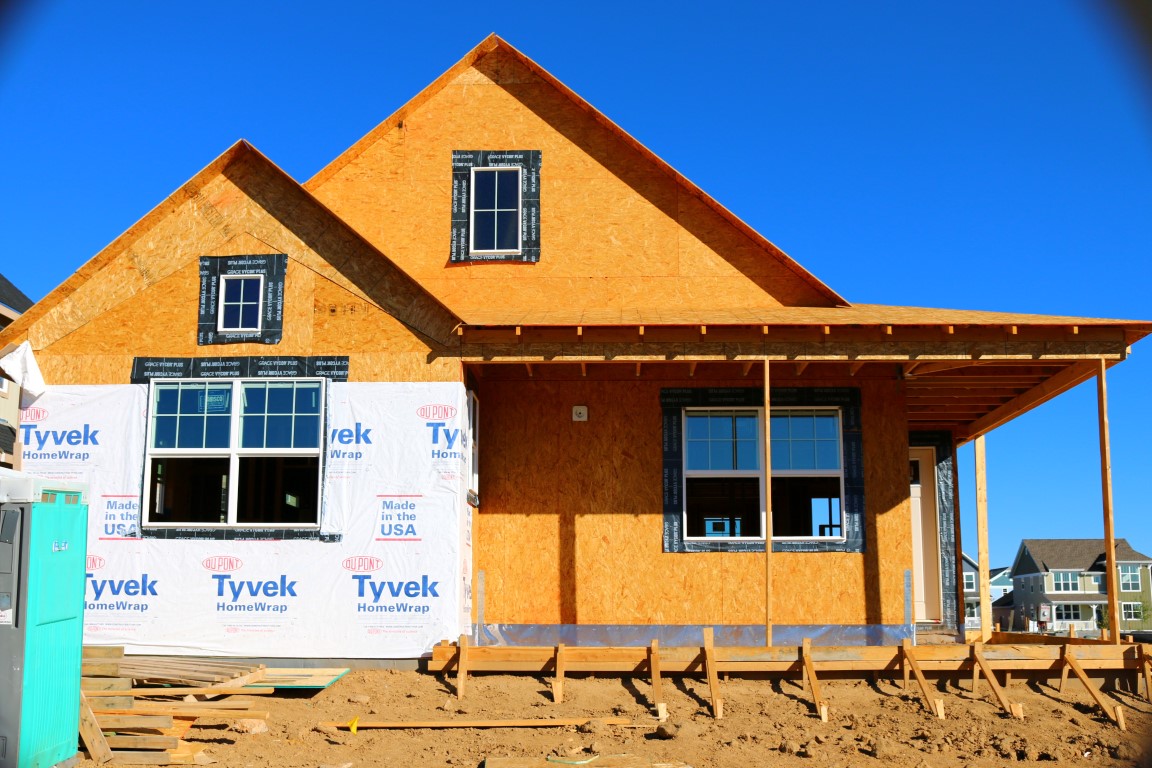 Purchasing a brand new home in a new development can be an exciting option. It's easy to pop into the sales center of new developments and entertaining to tour the beautiful model homes. The sales center representatives, who act on behalf of the developer as real estate agents, will put you at ease and encourage you to proceed with the process of buying without independent representation. Please review the common mistakes buyers make below before touring new homes.Purchasing a brand new home in a new development can be an exciting option. It's easy to pop into the sales center of new developments and entertaining to tour the beautiful model homes. The sales center representatives, who act on behalf of the developer as real estate agents, will put you at ease and encourage you to proceed with the process of buying without independent representation. Please review the common mistakes buyers make below before touring new homes.

1) Not visiting the development with your realtor on the FIRST visit.
This is one of the most regretful mistakes that buyers make and it can be easily avoided. Essentially, the builder has allotted money to pay the real estate agent (representing you) a commission because they know that agents bring lots of buyers. The problem is that the builders hire sales representatives (the ones that assist you at the model homes) typically on a commission based employment (base salary + commission) so the sales reps are incentivized to work with as many unrepresented buyers as possible. The builders have a simple rule in place that if not followed, can cause some real issues. That rule is that the agent who is representing the buyers MUST both register the buyers with the sales office (stating that the agent is representing them) AND be with the buyers the first time they visit the new community. If that doesn't happen, then the buyers agent will likely not be paid a commission by the builder and therefore, won't assist the buyers throughout the numerous stages of the new home buying process. Or, the buyers agent representing you may turn to you for the payment of their commission.

2) Assuming the final purchase price will be similar to that of the base price and falling in love with the model home.
It's simple for buyers to tour a model home and fall in love with the home in large part due to fancy finishes. You'll want to get a clear understanding of just what is included in the base or standard price. You'll likely be surprised at just how few things are included and that you'll have to tack on many "upgrades" to get a house that even remotely resembles that of the model home you love.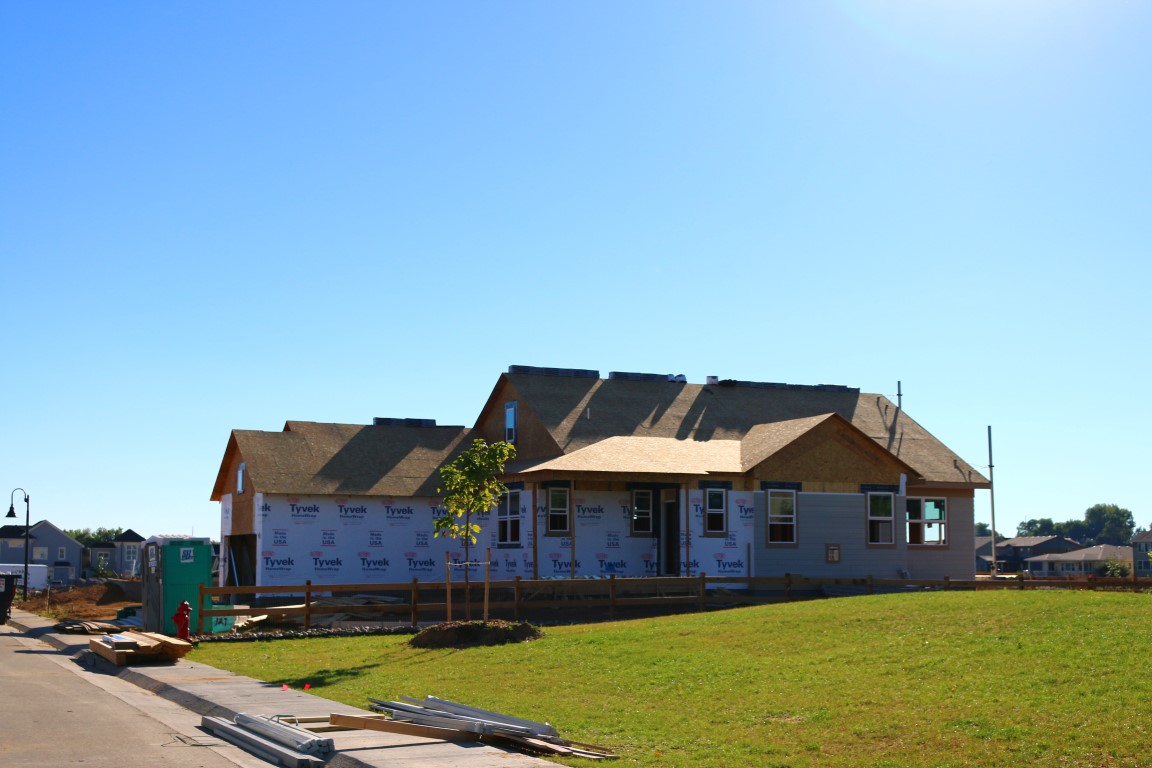 3) Running up debt before closing on your new home.
The construction process of a new home can take 6-10 months and the builders will make sure that you're pre-approved at the start of the process. Over the course of the next 10 months or so, buyers may wind up buying another car and run up credit card debt buying things for their new home such as furniture, blinds & appliances. The lender will check your debt to income ratio's again prior to closing so be sure to keep your spending consistent and if you're thinking of making any big purchases, talk to your Realtor and Lender first.

4) Thinking that you can't afford a brand new home.
Typically, new homes are more energy efficient than existing homes, which can help save money on utility bills. Also, there tend to be fewer projects around the house that you'll want to take on after buying a new home. After buying an existing home, however, you might find yourself in the midst of many projects and living within a construction zone as you remodel the house. Renovating a kitchen and bathrooms can take a fair amount of time and be a large cash outlay whereas a new home might cost more at closing, you'll likely just be making one monthly payment with a low interest rate and not have to take on large jobs. Sometimes financing is the better option. With todays interest rates on a 30-year fixed rate mortgage, you'll typically spend around $50/mo on your mortgage payment for every $10,000 borrowed. So, would you rather have a brand new $10k value bathroom for an extra $50/mo or spend $10k cash out of pocket and be living in a construction zone working evenings and weekends?

5) Choosing the wrong mortgage.
We caution against anything less than a 30-year fixed rate mortgage. Why? Because most of us have mapped out our future, however, things can and typically will change. If you're feeling pretty confident that you'll only be staying in a home for 5 -7 years and therefore choose a 15-year mortgage or adjustable rate mortgage, you'll have to ask yourself what happens if we end up staying longer? Do the benefits of the mortgage you're considering outweigh the risks?

6) Assuming that new construction means the home won't have any issues.
Like any business, there are great builders out there and terrible builders out there. Some clear differences between them is how they handle issues when they inevitably arise, what types of construction materials are being used and work ethic of the craftsmen actually building the homes. Seek a competent new construction Realtor that knows what to look for from the time the builder breaks ground to the time you get the keys to your new home and who is looking out for your best interests all along the way.

7) Thinking that the home buying process is easy because it's new construction.
The process of buying a new home is entirely different from that of a resale property. - First, the price advertised is typically the "base price" and not the final purchase price. You'll need to budget your money wisely since there are plenty of structural upgrade options and design options to choose from. This is in addition to the available lots and lot premiums that are tied to those lots. These options routinely add 10% - 20% on top of the base price. You'll need to navigate your way through the barrage of options and choose those that mean the most to you and then you'll have lots of styles and colors to choose from when it comes to the design options.- Second, the contract paperwork is entirely different than a resale property.- Negotiations are different. With new builds, unless under extreme economic downturn circumstances, there is no room for negotiation on the base sales price. Depending on demand and time of year, there may be some wiggle room on the price of your options and upgrades. - The quality of the construction. Unless you have spent years on new construction sites or have gone through extensive training on new construction, you won't likely know what to look for to determine if things were done properly or not throughout all phases of the construction process. Just because the builder has gone with quality materials doesn't mean that you'll get quality workmanship. You'll want to have someone you can trust to visit the site multiple times and check for flaws. Whether it's you, your realtor or parents/in-laws, have one or more people on your side that are wise about construction.

8) Failing to choose a Realtor who is experienced with new construction and independent of the development itself.
Buyers often feel a real estate agent isn't necessary when buying a new construction home because there's a sales representative within the new development that is there to assist them with their questions. The problem is that the sales representative works for the builder and has the builder's best interests in mind, not yours. You have nothing to lose and much to save by hiring a real estate agent that will work on your behalf and who has significant experience with new home construction. On top of that, the real estate agent won't cost you any money because the builder will pay their commission (it's not something that needs to be negotiated).

9) Being set on a specific lot or lots within the new development.
While it's nice to have favorites, you could be sorely disappointed if you don't get one of the lots that you have pre-selected in your mind. Sometimes the lots are first come, first served, however, the majority of the time, there are waiting lists that come around even before the builder breaks ground on the land. These buyers then have first choice over the lots as they are released. If your lot does become available to you, another challenge you could run into is that the neighboring lots may have chosen the model you like most and the builder can't/won't put two of the same models right next to each other. So, it's good to be very familiar with the lots and which you prefer, but strive be flexible if your ideal lot is not possible to get.

10) Not hiring a third party home inspector.
When the new home construction labor force is in high demand, the subcontractors actually building your home may be overworked and so can the city/county building inspectors. Being overworked means that mistakes are made and things are missed. Don't make the assumption that residential building codes equate to a perfect home in the end. Building codes are primarily designed for health and safety and like I said, even these areas could be missed on occasion. So, consider having a pre-drywall inspection done so that things can be discovered before they're covered up. Also, consider having an inspection done prior to closing and another inspection done after one or more years living in the house but before the end of your builder warranty so you don't lose your ability to make a claim before the warranty expires.

11) Not reading the contract paperwork.
Unlike the state approved purchase contracts used for most resale (existing) properties, builders have the unique ability to create their own purchase contracts in Colorado. What that means is that you'll typically find that the purchase contract for new home construction is very much in the favor of the builder, especially in a hot market. Many times, the contract can be summarized by saying that the builder has very little liability and the buyer is hoping that the builder completes the home so they can move in. Even earnest money, that is meant to be sitting in an escrow account, can be spent by the builder right away on whatever they want. If you want new construction, you have little choice but to read, become very familiar with the paperwork and literally hope that they'll complete the project and on time. There is typically no language with teeth against the builder since it's their contract.