Boulder County Market Data Q1 2018
Posted by Lauren Wittig on Thursday, April 19, 2018 at 5:52 PM
By Lauren Wittig / April 19, 2018
Comment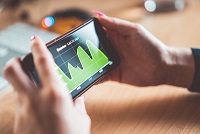 Looking back on the first quarter of 2018, we see that inventory was super tight. Homes listed early in the quarter benefited from establishing price levels in the New Year however they also risked pushback from buyers (and appraisers). Fortunately, our clients who have sold thus far have fared well.
Overall, sale prices are higher than last year this time, "days on market" are less, and inventory is significantly lower. We have observed a number of listings in various communities reduce their list price recently. This can happen when sellers set their list price at or above the level of the highest neighborhood sale while disregarding the advantages of setting a healthy price that attracts multiple buyers.
Additionally, buyers expect that high prices should correlate with turn-key homes, meaning that the home is immaculate and shows no signs of deferred maintenance. Side note: hopefully our seemingly nit-picky "to-do" list ahead of listing now makes sense! Also, remember that if the thought of preparing your home for sale is daunting, we've got a list of options available to you as a seller to help your home shine including professional window cleaning, staging, and a list of trusted contractors that can knock out those 'to-do' items for you.