Boulder County Realty Quarterly Market Data: Q4 2016
Posted by Lauren Wittig on Tuesday, January 17, 2017 at 7:31 PM
By Lauren Wittig / January 17, 2017
Comment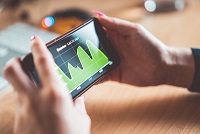 Appreciation continued in an upward trend across Boulder County during Q4 2016. Demand continues to exceed supply, for homes priced at $1,000,000 and under, even during this typically slower time of year. This consistent demand, regardless of season, is one sign that our market is moving away from a seasonal buying trend and more towards a 12-month trend as the influx of new folks into our region continues.
Will this crazy trend continue? Will it slow down? Are we currently in a bubble about to pop? Most indicators suggest that we are not in a bubble and this appreciation trend will continue due to a number of parameters: inventory, employment, and lending practices.

1. Inventory – must remain low
2. Rate of unemployment – must remain low and economy must remain diverse
3. Lending practices – must be conservative

First, the inventory of available homes in our area remains low. The Colorado State Demographics department reports that, while inventory remains scarce, it has improved from a record low in 2011 where buyers outnumbered available homes by a ratio of 3 to 1. Second, our unemployment rate remains low. Q4 2016 Bureau of Labor Statistics ranked Colorado the 5th lowest state for unemployment with a rate of 3.0%. In addition, our state (and regional) economy is diversified which is another indication that a regional bubble is unlikely. Finally, lending practices remain conservative. Credit agencies report that the majority of new loans being approved are for buyers with credit scores of mid 600s and higher. Federal housing statistics report that the 'default rate' on home loans is at a historic low of less than 1%. This is compared to the 5% "natural" rate of default that economists characterize as indicative of normal market conditions.
Click on the images below to expand.