Giving Back
Posted by Kirk Wittig on Monday, May 8, 2017 at 2:19 PM
By Kirk Wittig / May 8, 2017
Comment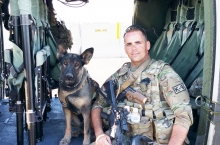 As a Real Estate Broker serving Boulder County, I help folks buy and sell homes on a daily basis. I thought I'd take a moment to step outside of real estate and share what I believe to be a great cause: supporting our troops.
I recently found a local charity that sends small, requested items of value to our active duty troops currently serving overseas. The organization is known as 'Support-A-Soldier' and was founded by Barbara, who's son is serving overseas and had started requesting things like a wrist mounted GPS unit, a pair of smart wool socks and even a larger helmet. Barb was astonished that the military wasn't providing the right items to her son so she started to raise money to send the requested items to her son. Well, her sons friends/fellow soldiers also started requesting gear that would be very useful to them and so Barb went ahead and started Support-A-Soldier to help raise funds to get the requested gear to these soldiers.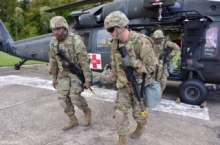 Barb has been raising funds for troops in the field for eight years now and has a pile of letters from appreciative soldiers. Her charity has directly helped more than 1,000 soldiers to date.
Boulder County Realty donates money to Support-A-Soldier monthly. This money goes directly toward products requested by soldiers.
In working with Boulder County Realty, you are making a direct impact in the lives of soldiers currently serving our Country. We'd love to share more info so please ask for more details.
Here is the Support-A-Soldier site: https://www.supportasoldier.us/