The Best Regional Hikes for Visiting Family & Friends
Posted by Kirk Wittig on Monday, September 23, 2019 at 5:55 PM
By Kirk Wittig / September 23, 2019
Comment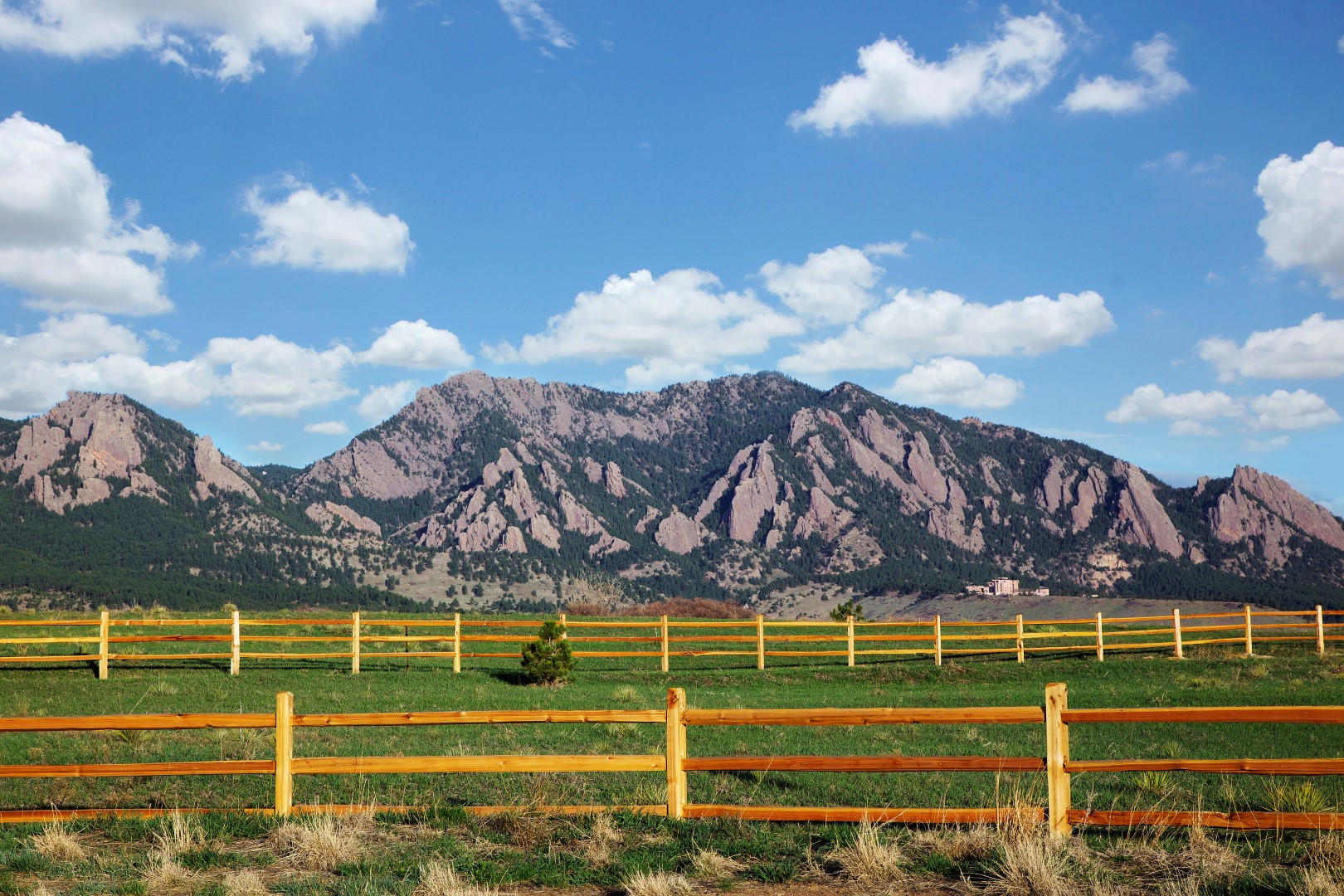 Check out this stellar list of day hikes that pack a punch in terms of scenery, are close-by, and don't require you to wear 35 pounds of gear on your back. These hikes are excellent options for visiting family & friends that may be adjusting to the altitude. After you knock these off your list you should reference Day Hikes Near Denver to learn about more local hikes. It is a wonderful resource.

Estes Park (Rocky Mountain National Park) – Mills Lake

This moderate 5.3 mile out-and-back journey includes a waterfall (Alberta Falls), a bridge crossing, and an alpine lake (Mills Lake). Pack a picnic to enjoy at the lake and take in the scenery of three "almost" fourteener mountains (Pagoda, Thatchtop, and Chiefs Head). You need to buy a park pass to enter.

Estes Park (Rocky Mountain National Park) – Ouzel Falls

During June and July, this 5.4 mile round trip moderate hike explodes with wildflowers including the rare calypso orchid. Ouzel Falls is a 40-ft waterfall located at 9,370 ft. Hike to Calypso Cascades and back on the same trail for a shorter 3.6 mile round trip trek. You need to buy a park pass to enter.

Morrison – Bear Creak Trail at Lair o' the Bear Park

This 1.6 mile out-and-back if super family friendly as it is easy, shady, parallels a creek (Bear Creek), and plenty of spots for picnics. Fishing is also possible along the creek but check if a permit required.

Boulder (Chautauqua Park) – Royal Arch Trail

This moderate to difficult 3.4 mile out-and-back trail leads away from Boulder's picturesque Chautauqua Park. The best feature of this hike is the 20 foot sandstone arch that spans overhead at the trail's best lookout location. Chautauqua is packed during the weekends so plan this one either super early on a weekend or during the week.

Littleton – Roxborough State Park

Locals refer to this park as "Denver's Garden of the Gods" due to the red rock formations, unique rock ridges, and fossil remains. The park is over 4,000 acres in size with a trail for everyone. Start out with the easy 2.2 mile loops of Fountain Valley Trail, which loops around the red rocks and the ruins of an old estate. You need to buy a park pass to enter.

NW of Golden - Golden Gate Canyon

This is another great state park consisting of over 12,000 acres and 36 miles of trails. Enjoy the view of the Continental Divide at the beginning and end of the moderate 2.5-mile Raccoon Trail loop. Another fun option is the 3-mile out-and-back Forgotten Valley Hike where hikers can see an old homestead. Golden Gate Canyon state park is great for camping too. You need to buy a park pass to enter.

Evergreen – Alderfer and Three Sisters Park

This 770-acre park consists of 18 separate trails ranging 0.2 to 10+ miles in length. Hidden Fawn trail is an easy 2.4 mile loop and boasts lots of wildflowers in the summer months. The 6.7-mile Summit Trail loop is another good one and provides views of the Continental Divide.

Idaho Springs - St. Mary's Glacier Loop

This 1.6 mile out-and-back hike is an easy to moderate walk that offers a glacial lake and access to snow year-round usually if you make it to the actual glacier. Sledding and skiing are allowed on the glacier too at your own risk. There is a parking fee at both the north and south trailheads.