The Good, the Bad, and the Ugly of Home Warranties
Posted by Lauren Wittig on Tuesday, April 9, 2019 at 6:12 PM
By Lauren Wittig / April 9, 2019
Comment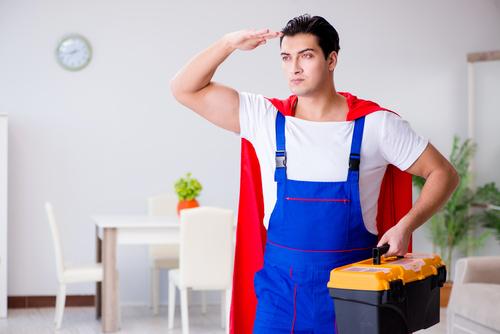 Overview
A home warranty is an optional policy available to homeowners that covers the cost of repairing and/or replacing appliances and systems within a home. Most policy providers offer a variety of policies with a range of premiums and coverage options. Warranties are most commonly purchased by either the seller or the buyer at the point in time when a property changes hands. However existing homeowners are also eligible to purchase policies to cover ageing appliances and systems (assuming these things are in working order at the time of policy purchase).

Is it Worth it?
The actual savings afforded by these policies are debatable based on their coverage loopholes. Many of our clients reason that it makes more sense to dedicate a portion of their savings towards home repair and maintenance versus carrying a home warranty policy. Click here for a quick summary of Consumer Reports take on home warranties.

Nuts & Bolts of Home Warranty Policies
There are typically three tiers of coverage in a policy: basic, enhanced, and optional. Each tier typically covers the following:
Basic Coverage: Plumbing, range/oven, dishwasher, garbage disposal, exhaust fan, sump pump, water heater, ceiling fans, heating and electrical systems, built-in microwave.
Enhanced Coverage: A/C, washer/dryer, refrigerator, garage door opener.
Optional Coverage: Pool, spa, well-pump, septic system, standalone freezer.

So how does a policy work?
The homeowner contacts the warranty company when an appliance or system stops working. The warranty company contacts a contractor to request repair or assessment. The contractor travels to the home to repair the issue. If the issue is beyond repair than replacement is an option but one must review their policy's language carefully to understand when replacement is and isn't covered. Policies typically range from $300-$600 per year. A customer can add extra coverage for things like swimming pools and spas. Most warranty companies do not differentiate between new and old homes. There is typically a deductible that must be met prior to covering things and a fee for service visits.

Consider these major points when evaluating policies:
1) Check that the company offering the policy is in good standing – Check the BBB rating of the company and carefully reads ratings and reviews from multiple websites to narrow your search. Call your top three choices and have a conversation with representatives from each. Ask them for statistics on the % of denied claims on an annual basis, how their plan is differentiated from their competitors, what the local subscription rate is for your city, and what the average response time is for their contractor network.
2) Confirm the umbrella of coverage – Home warranties are somewhat notorious for not fully or adequately covering common repair and/or replacement needs. Make sure the policy that you're considering is what you think it is.
3) Be aware of what could void the policy – policies are viable for a defined period and many stipulate strict terms & conditions whereby the policy is void if appliances and systems are not properly maintained according to manufacturer's specifications and if you or a contractor perform additional work on any units after purchasing the policy.

Red Flags to Watch For
A home warranty is not home insurance. Home insurance is required by lenders if the home purchase is financed. It covers your home's structure and your belongings within the home should they be damaged by unforeseen or force majeure events like weather, fire, etc.. A home warranty covers a specific list of appliances and systems when they need to be repaired and/or replaced due to normal use. There is little need for a home warranty when purchasing a new home as most repair costs are covered by the appliance or system manufacturer. When purchasing a policy pay the most attention to the list of coverage, caps on coverage, replacement policies, deductibles, site visit costs, the size of their contractor network and effective dates. Some policy's activate a full 30 days posting closing. Again, it is our opinion that a dedicated savings account for home repair & maintenance is often times a wiser option than paying for a policy that doesn't cover what ultimately requires attention.

Who Benefits from Home Warranties the Most?

The home warranty companies selling the policies. That being said, some buyers feel more comfortable purchasing a home that comes with a home warranty policy, especially when the Seller covers the cost. Thus, some Sellers feel that offering a policy will attract more buyers. This is especially the case for older homes. As an aside, some home warranty companies provide Seller's with coverage for free during the home's listing period.