Do All Real Estate Sites Have the Same Listings?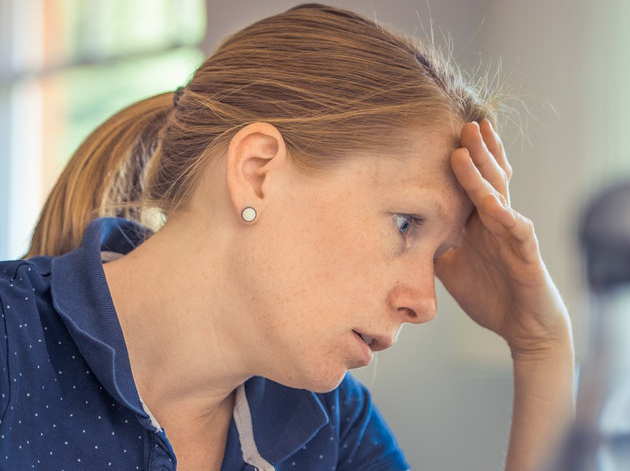 If you're like many homebuyers, you may frequent several real estate sites on your hunt for the right home. Have you noticed that some listings show up on Zillow, for example, but not on Realtor.com? Similarly, the status of a particular listing may be "For Sale" on one website and "Pending" on another?
Quick Summary
One of the responsibilities of a real estate agent, when selling a client's home, is to list the property for sale in the local MLS. The MLS then automatically distributes the listings to hundreds of real estate sites.
If you're looking to buy in an area where MLS territories overlap (such as Boulder County, Broomfield County, and Weld County), many real estate search sites won't have all of the homes for sale. This is because the MLS's, in our region, don't share data with each other and many real estate brokerages are only members of one MLS. Therefore, many real estate sites only get MLS listings from one MLS (and not the neighboring MLS).
So, is the solution to simply search homes for sale on the national real estate sites like Zillow, Trulia, and Realtor.com? Unfortunately not, because there is another issue; some real estate brokerages intentionally do not send their listings to the national real estate sites.
What's the Solution?
Utilize our site to search homes for sale and learn all about the home-buying process in the Boulder County area. Our site receives 100% of the MLS listings from Denver to Fort Collins because we're members of both MLS's. This is why you'll notice some duplicate listings on our site (because we're getting all listings from both MLS's, and some agents post homes for sale in both MLS's).
Bouldercountyrealty.com provides the following:
A user-friendly interface
All REcolorado MLS listings
All IRES MLS listings
All Colorado front-range home listings for sale from south Denver all the way north of Fort Collins to the Wyoming border
Frequent listing updates. Listing data is updated over 130 times daily. That's once every 11 minutes, on average.
Instant email alerts for home listings that fit your criteria, go under-contract, have price reductions, or have sold
Search upcoming open houses
Search within the school district, neighborhood or even the specific school zone that you wish to stay within.
The ability to define custom shapes on the map to only keep updated on the exact areas that you wish to stay within.
Experienced agents standing by to serve, not sell.
Read On for a Detailed Discussion
Let's Review Some Real Estate Terminology
The private, central database where all real estate agents input homes for sale (through their real estate brokerage) is called the MLS (Multiple Listing Service). There are over 600 MLS's nationwide.
Once an agent publishes a home for sale in the MLS, it becomes a 'listing'. That listing is then sent to hundreds or thousands of other websites in an automated process called 'syndication'.
Missing Listings Due to Lack of Syndication
As discussed in the summary, the real estate brokerages have the ability to toggle whether or not the national websites like Zillow, Trulia. and Realtor.com will receive listings from their brokerage. MLS's are owned by the local agents and some agents view the national websites as competition. Therefore, the MLS allows the brokerage, as a whole, to determine whether they will syndicate their listings to the big guys, or not. This is why the national real estate sites aren't able to get 100% of the listings while the local real estate sites do.
Missing Listings Due to Lack of MLS Data Sharing
So, the solution is to simply find a local real estate site to search all homes for sale, right? Not quite. There are numerous MLS's in Colorado. The two MLS's that cover the front-range from south Denver all the way north to the Wyoming border are IRES MLS and REcolorado MLS. The unofficial geographical border between these two MLS's is southern Boulder county (think Boulder, Superior, Louisville, Lafayette, and Erie). Unfortunately, these MLS's stopped sharing data with each other as of March 2, 2017. It's unfortunate because it directly affects which homes buyers will see. The only way to ensure maximum listing exposure is for real estate agents to be members of both IRES and REcolorado as well as input their listings into both MLS's. That being said, there are many agents that only sell real estate part-time and can't justify the expense of membership to both MLS's along with the additional time it takes to input their occasional listings into both MLS's.
What does this mean for sellers? Folks that list their homes for sale through agents that won't add their home to both MLS's are at a disadvantage because their home will be missing from many real estate sites that homebuyers are searching on. As a result, fewer buyers will find their home for sale, which will lead to less demand for the house and potentially less offers.
What does this mean for buyers? Folks searching for a home using a local real estate site that isn't a member of both MLS databases will only see a portion of available listings. In our region, they miss upwards of 20% of the homes currently for sale when searching homes for sale on these incomplete search sites.
Listing Status is Outdated
In the Denver-metro area, Zillow is notorious for having outdated listing data on their site. We often field calls from buyers interested in touring a home for sale that they found on Zillow. They are beyond disappointed when we let them know that the property is already under contract or sold. The fact that Zillow intentionally keeps old listings on their site is a real disservice to buyers because it wastes their time and creates false expectations.
Why does Zillow choose to display outdated listings? The short answer is because it gives the appearance that there are more listings available in an area than there really are. An agent that advertises on Zillow is known as a 'Premier Agent' and Zillow caters to them by leaving more properties on their site than are actually available. With more properties on their site, it gives buyers the perception that Zillow has more listings than other sites (which isn't the case) and in turn, the Premier Agents end up receiving more inquiries from homebuyers. The agents then have to explain that the property of interest is no longer available. I know because I was a Premier Agent at one time.
All of the above may seem rather overwhelming. That is why hiring an experienced professional that will walk you through every step of the home-buying process while looking out for your best interests and keeping track of all the details (at no cost to you), is highly recommended. The phrase 'You don't know what you don't know' couldn't be more accurate when it comes to making one of the largest purchases in your lifetime.
We have a strict, no-pressure policy so you will not be pressured at all to use us. Please call/text us at 720-649-6300 or contact us directly to discuss any of these matters in further detail.